Teacher Name
1、 Personal profile
Zhai Mingguo, Professor, male, Precambrian geologist and metamorphic geologist. Academician of the Chinese Academy of Sciences. He was born in Jiyuan, Henan Province in December 1947. He graduated from the Department of geology of Northwest University in 1976, and obtained master's degree and doctor's degree in Institute of geology, Chinese Academy of Sciences in 1982 and 1989.
2、 Research area
He is mainly engaged in the research of Precambrian Geology and metamorphic geology and has made systematic and innovative achievements. The discovery of the paleo high pressure granulite retrograde eclogite metamorphic terrane in North China is of great significance to the understanding of the early formation of the crust and the mechanism of plate tectonics; the study of the age and tectonic environment of the North China banded iron formation puts forward new views on the geological environment, atmosphere and the oxidation state of the ocean in the early Precambrian; the establishment of the lower crust profile of the North China in the early Precambrian period puts forward Most of the lower crust in the eastern part of North China was replaced in the Mesozoic, which led to large-scale gold mineralization. Based on the determination of the major events in the early Precambrian of the North China Craton, it is proposed that the early Precambrian continental crust in North China experienced a three-stage structural model of vertical to horizontal transformation.
He has successively participated in and presided over many major, key and general research topics of the state, the Chinese Academy of Sciences and the State Foundation Committee, and has presided over and participated in many international cooperation projects with the United States, the United Kingdom, Japan, Russia, Ukraine, North Korea, South Korea and other countries. Vice chairman and member of Academic Committee of key laboratories in 9 countries and departments; part-time professor of 3 universities and academic consultant of Environmental Science Center of St. Louis University; editor in chief of Journal of rocks and deputy editor in chief and Editorial Committee of 2 international academic journals and 10 domestic academic journals; executive member of international Gondwana Research Council (Chairman of China Committee) and international eclogite Commission Members of the committee, as well as directors and executive directors of three first-class Chinese societies.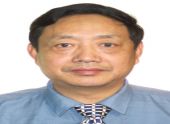 Zhai Mingguo
| | |
| --- | --- |
| Departments: | State Key Laboratory of Continental Dynamics |
| Title: | Professor |
| Honors: | Academician of Chinese Academy of Sciences |
| Direction: | Precambrian Geology and metamorphic geology |
| Email: | zmg@nwu.edu.cn |