Teacher Name
Male, born in Ezhou, Hubei Province, graduated from Beijing University in 1969, majoring in paleontology. In 1981 and 1987, he received his master's degree and doctor's degree from Northwest University and China University of Geosciences (Beijing). Humboldt scholar in Germany, academician of Chinese Academy of Sciences.
research field
Based on 11 papers published by the first author in "science" and "nature" (10 of which are also corresponding authors, including 3 papers in the form of nature "article"), the oldest vertebrate (i.e. "the first fish in the world") Kunming fish, Haikou fish, Zhongjian fish, and the extinct archaeoptera and echinoderma ancestor "paleocystis" were discovered. Interested in evolutionism, he twice translated Darwin's "origin of species" and wrote the introduction and appendix, and put forward a new hypothesis of "three act outbreak of cold and armed forces" (or "three act outbreak of animal genealogy tree" hypothesis).
At present, Kunming fish, Haikou fish, archaeoptera (including Western animals, ground animals, Peking University animals), and Yunnan insects have been included as landmark achievements in various textbooks, encyclopedias, scientific yearbooks, scientific dictionaries, monographs and museums in China, the United States, Britain, France, Japan and other countries.
Awards
"First prize of National Natural Science Award" and "highest achievement award of science and technology of Shaanxi Province" were awarded to the first completed person or the first completed person in parallel; other provincial and ministerial awards were awarded many times. He was awarded the titles of "national advanced worker", "national model teacher", "national outstanding professional and technical personnel". He was the editor in chief of Acta geologica Sinica (Geological Journal - English Edition); among the doctoral students he directed, two of them (Zhang Xingliang and Zhang Zhifei) were awarded "one hundred excellent doctoral theses in China" in 2003 and 2008 respectively, and became outstanding young scholars.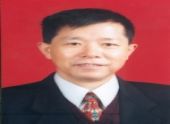 Shudegan
| | |
| --- | --- |
| Departments: | Paleontology Teaching and Research Office |
| Title: | Professor |
| Honors: | National Outstanding Teacher,National Model Worker (Exemplary Individual),Experts enjoying special government allowances,National Excellent Doctoral Dissertation Tutor,National Outstanding Professional and Technical Talent,Academician of Chinese Academy of Sciences |
| Direction: | Paleontology, evolutionary biology, Cambrian explosion |